My Cubs were melting in the mid-day sun faster than my snow cone from the Good Humor ice cream truck that would trundle past our playing field every afternoon ringing out its refreshing chime.  We could hear it coming from miles away, and I could see trouble brewing for my Cubs in the numbers.  The Cubs swoon started in earnest in mid-August and when the Cubs lost 19 of 25 games in September it came as no surprise to me as the "Miracle Mets" would go on to win the National League East by 8 games that year.  The outcome for the Cubs, while not surprising, was no less depressing, but the experience did have one positive outcome. I was hooked on data and statistics.
Several years later when my investment banking father taught me how to look up corporate earnings data in the Wall Street Journal and track year-over-year growth in earnings, the analysis came naturally.  The numbers made sense; painted a picture for me.  Soon I was spotting trends and acceleration and deceleration in earnings of various firms.  My father, a University of Chicago economist and teacher, approved of my new interest as tracking the Cubs statistics, he would say, was the most "dismal of sciences."
My interest in data would result in degrees in Quantitative Finance and Statistics from the University of Chicago, becoming a Certified Public Accountant while an Investment Analyst with a major Wall Street firm, and becoming a Chartered Financial Analyst.  In addition to being an investment analyst and portfolio manager at a Wall Street firm, I headed up the pension consulting effort of a firm that worked with Fortune 100  firms and state pension funds, and in 1999 I switched to where I am today; managing wealth for successful professionals and closely-held business owners.
Ten years ago, I was asked to teach Economics in a series of after work classes to aspiring Chartered Financial Analyst candidates.  I fell in love with the classroom and sharing my knowledge and experience and preparing the next generation of portfolio managers.  I have been a teacher and mentor to CFA candidates ever since.
I love what I do for families which goes well beyond just managing investment portfolios.  My main objective is to utilize all that I have learned on a diverse range of financial topics to help my clients make the best possible financial choices.  My clients find the financial planning process to be liberating and provides the freedom and confidence of knowing that a defined financial plan is in place guiding them towards success.
We manage investment portfolios utilizing an investment methodology based on identifying firms with superior and sustainable cash flow rates of return on invested capital that exceeds the firm's cost of capital employed in their business.  In many ways, our process is similar to my work decades earlier of identifying growing firms in the Wall Street Journal Digest of Earnings Section or swooning Cubs players from the Chicago Tribune Sports Section.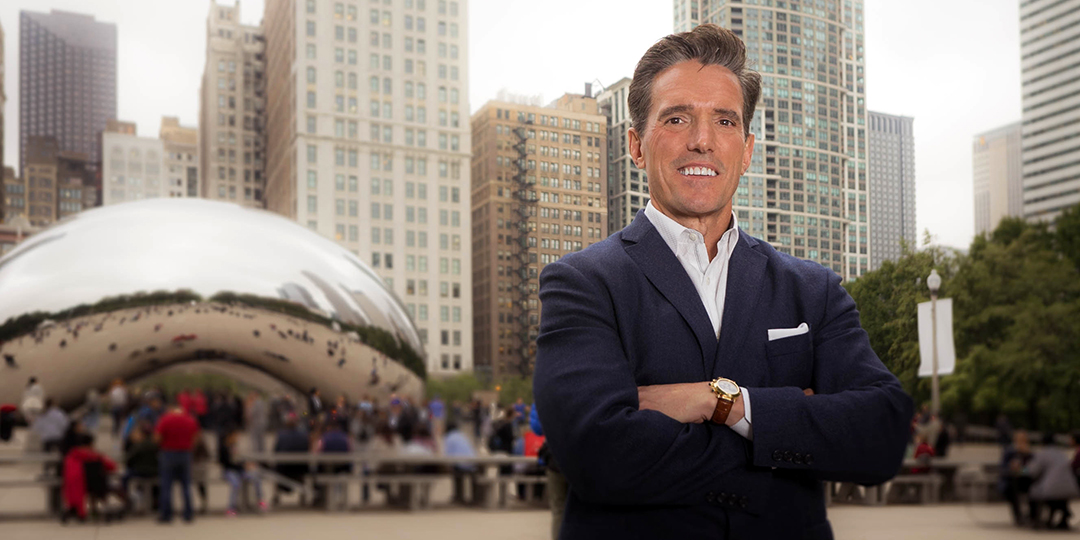 Today, I live in downtown Chicago with my lovely wife of thirty years, Kailee, and my two young daughters, Siera and Viena. Unlike their father, my girls are growing up in a world where the Chicago Cubs perennially wind up on top, and the joy of playing Barbie dress-up games on electronic gadgets has replaced the exhilarating jingle of the Good Humor ice cream truck.  Beyond family, faith, friends, fitness, and working with inspiring entrepreneurs and highly-skilled professionals, I enjoy travel, reading, writing, and, on occasion, retelling simply awful jokes.
Investment Committee Member:
Chief Investment Officer & Managing Partner