Benchmark
Investment
Advisors
Discipline and details—plus technology for efficiency and transparency.
Our sole purpose is to utilize our vast knowledge base on a diverse range of financial topics to help our clients make the best financial choices for their families and future. Where we differ from other practitioners is how personally vested we are in each client's individual situation and objectives.
We believe that a long-term investment strategy incorporating an asset allocation framework is the key to providing consistent risk-adjusted returns. While we have a number of core strategies, our investment managers have considerable discretion to use their individual expertise in managing client portfolios, supported and directed by the central investment process. We capture a broad set of investment ideas and engage every member of our team in the investment process. This flexibility enables us to attract and retain talented investment managers.  
Investments are sourced on an open market basis using our in-house research team. This means that we utilize passive and active strategies, investing in equities, bonds and alternative investments, based on the investment's suitability for our clients. When making any investment decision we are always cognizant of the impact of taxes and expenses on performance.
Establishing Client Objectives
To determine the optimal investment strategy for a client, investment managers communicate directly with their clients to ensure they accurately reflect their individual wishes. This direct contact is an integral part of the process. Benchmark clients enjoy direct access to the investment decision makers, fostering a very personal and synergistic client-advisor relationship.  
The graphic below outlines many of the key considerations before designing an investment strategy. The major information inputs include overall level of wealth, liabilities, lifestyle, time horizon, tolerance for risk, capital preservation, tax situation and other preferences, such as ethical inclinations or income requirements.
Client Reporting
Clients want a complete picture of their Investment Portfolio. Our investment management team utilizes Tamarac Advisor View to create a custom Client Portal, providing the client with 24/7 online access to all their accounts, updated as of previous market close. Benchmark clients will have access to the below reporting tools to assess the progress of their portfolio.
Holdings
Account Performance by Asset Class (sector)
Asset Allocation by Asset Class (sector)
Income and Expenses
Capital Flows
Document Vault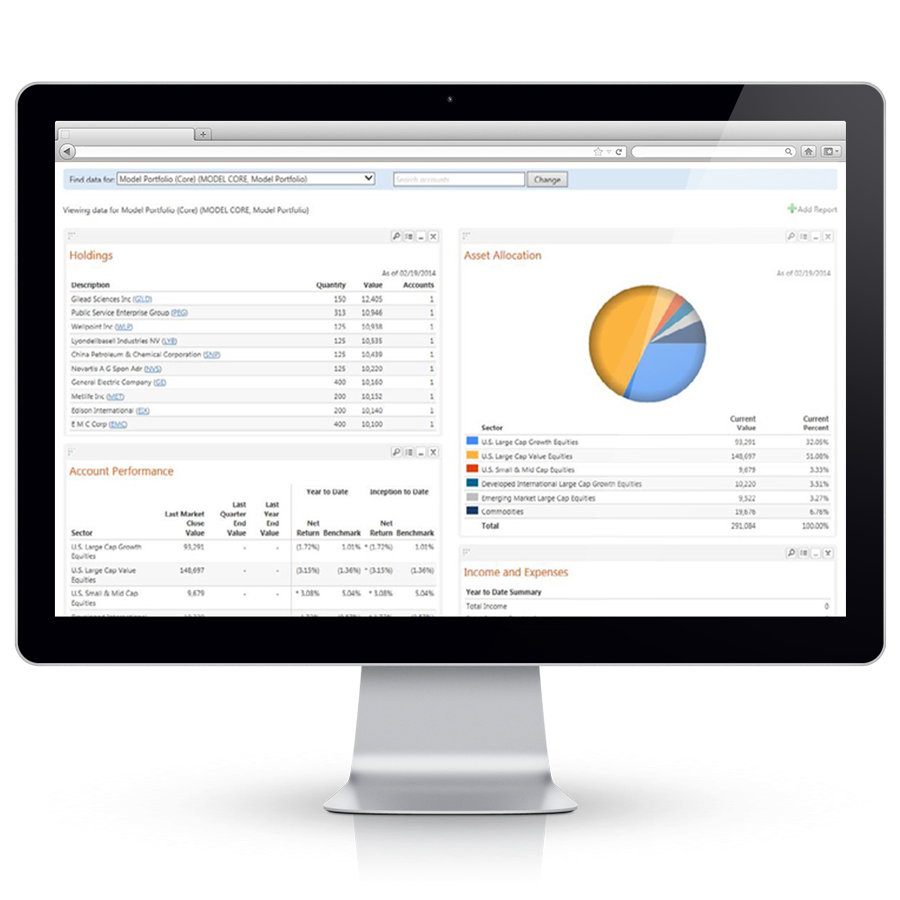 Portfolio Rebalancing
Our state-of-the-art portfolio rebalancing software allows us to effectively and efficiently rebalance client portfolios to quickly adapt to market conditions and economic data.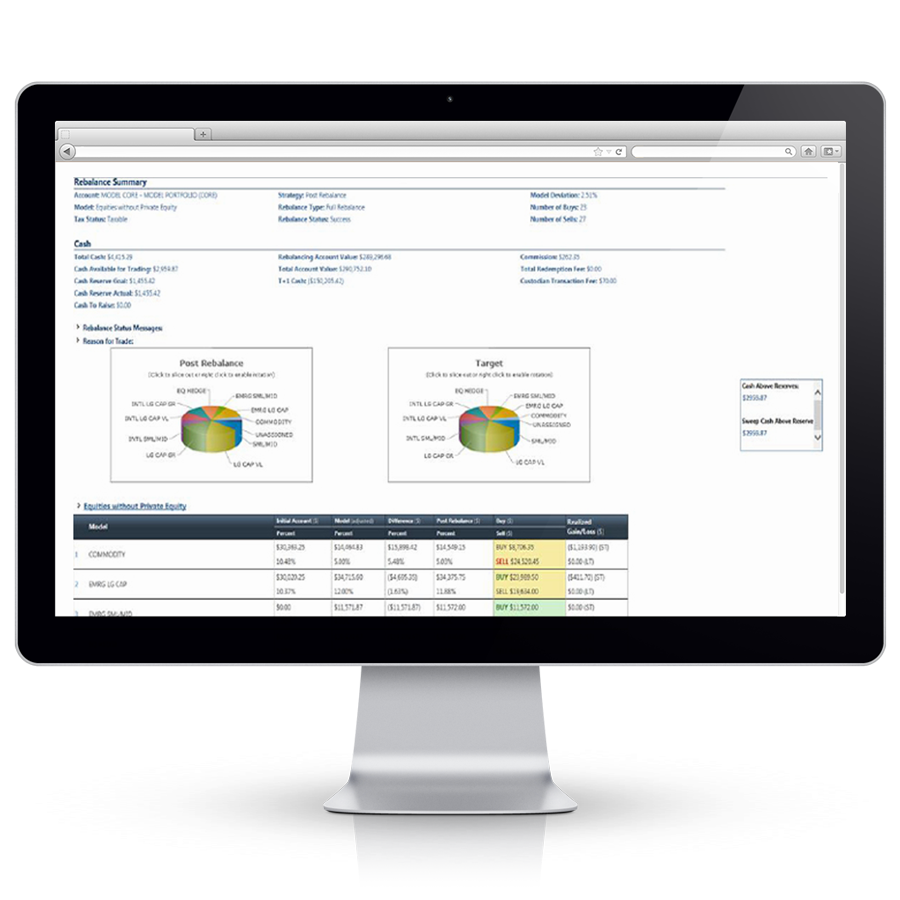 Tactical Investment Strategies
While the core strategic asset allocation sets the long-term optimal asset allocation, we understand that markets and economies do not move in a perpetual upward trajectory. To attempt to smooth the short term ups and downs of an investment portfolio by using time-proven techniques and strategies. A great majority of investment management firms and large brokerage firms will not offer these well known strategies to clients because of the extra effort to employ them.
Can be applied to most liquid exchange traded instruments. Effectively, it lowers the volatility of holding individual securities by creating additional income, as well as providing a way to create income on stocks that we wish to sell.
These are products that can effectively hedge short term downturns in individual asset classes such as the S&P 500, Dow, Fixed Income markets, International Indexes, Market Sectors and Commodities.
Put option purchases, depending on desired protection parameters, can effectively hedge the risk of large downturns in individual equities and most of the asset classes, mentioned above.
For large, low cost basis single-stock positions that comprises a large portion of an investors net worth. There are a number of strategies devised by the banks and brokerage houses to take much of the risk of staking a large portion of one's net worth on a single company. By far the least expensive way of mitigating the risk of holding the stock is an equity collar. We can structure a transaction that is effectively zero cost to the client.
Top Down Tactical Approach to Strategic Asset Allocation Our asset allocation model is the foundation to meet our client's financial objectives. The Benchmark Investment Management team have refined sophisticated economic models for future asset class expected returns, volatilities and correlation assumptions that produce proprietary asset allocations that minimize risk for various return objectives. Tax Efficient Investing It is not what you earn, but what you keep that matters. We utilize sophisticated tax management and tax lot accounting to minimize taxable capital gains, as well as asset location to minimize current ordinary income realization whenever possible. Security Selection
Economic Profitability:  Cash flow rates of return significantly higher than the company's cost of capital employed in the business.
Intrinsic Valuation:  When buying a company, investors are essentially paying for its future expected performance. Our modeling assures that we buy in to companies with excellent Economic Profits that provide a margin of safety between our valuation and the price being presently afforded to that firm by the market.
Momentum:  We utilize both Price and Profit Momentum to invest in companies that are not only undervalued based on intrinsic valuation (above), but also have favorable economic earnings revisions and price movement.
Management Quality:  Absent a management team that understands how to create shareholder value, a "cheap stock" is likely to get cheaper. We score each company's management team on how its strategy links with its ability to create shareholder value over time.
Earnings Quality:  Companies have an amazing degree of latitude in preparing their financial statements. As a result, a dollar of net income may not represent a dollar of cash flow. We score the quality of each company's earnings to determine which are or are not sustainable into the future.
More about Benchmark's approach & experience